IMPORTANT INFORMATION FOR YOUR
6 Hour Exotic Car Tour
Thank you for booking your 6 Hour Exotic Car Tour with GTA Exotics. Please review some important information below for your experience:
ARRIVING FOR THE TOUR
Please arrive 45 Minutes prior to your scheduled tour departure time.
Your day starts off as you pull into the driveway of the beautiful Ivy Lane Estate. You will have an opportunity to register, take pictures, and meet other participants on your tour. 
We then gather for a short safety presentation during which we introduce the staff and review the 6 cars you will be driving. During this time we can answer any questions you may have regarding the experience.
TOUR OVERVIEW
It's now time to hit the road – you will get behind the wheel as we embark on a thrilling drive through the Halton Hills country through twisting & winding roads. At designated checkpoints we will pull over and the participants on the tour will switch cars & drivers. Half way through the tour we will make a pit stop at Shoeless Joe's in Guelph for lunch and refreshments. The entire day will take approximately 6-6.5 hours.
MEETING POINT
Our World Famous Exotic Car Tours start from the Hamilton Mountain location at: 9860 Regional Road 20, Smithville, ON
We recommend using Google maps instead of a car GPS for more accurate navigation.
TERMS & CONDITIONS
Drivers must be 19 & over for this experience. All drivers must present a valid G2, G or any foreign country driver's license. Every participant on the tour must read and sign a liability waiver form on the day of the driving experience.
The weather is verified 1 (one) day before the scheduled Tour and all the participants are contacted by email or phone with final Tour confirmation details. The tours will run if the day is less than perfect with a few light showers. In case of severe weather deemed to be a safety concern, the tour will be postponed or re-scheduled to another day free of charge. 
Please note we do not guarantee specific cars, however we will make every available effort to accommodate any requests.
All sales are final. No refunds – cancellations made less than two (2) weeks prior to your tour date are subject to a $75 per seat rescheduling fee. To avoid a re-booking fee, your reservation can always be transferred to a friend/family member free of charge.
Should you have any questions or concerns, please do not hesitate to contact us at your convenience.
Thank you,
– GTA Exotics | World Famous Exotic Car Tours
WHAT OUR HAPPY CLIENTS SAY ABOUT US
Our Testimonials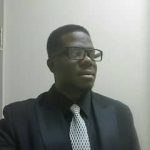 Morlan
Oshawa
This experience was phenomenal! I've always wanted to drive a Corvette so I was excited when I got this as a gift for Father's Day! The 30 minute test drive felt longer than the time. I was able to really enjoy the car and both my daughter and I had a blast. I would 100% recommend this and I'm definitely going back for the full day tour!!!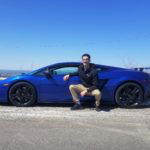 Ray
Toronto
Coming from Luxury Hospitality Management, my expectations are always high. However, at GTA Exotics I was blown away by level of service. GTA Exotics are not only flexible with any reasonable requests, they're extremely accommodating. I've personally reviewed other Exotic Car companies, however, none comes close to GTA Exotics.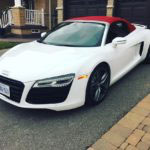 Saar
Richmond Hill
What an amazing service! Renting currently Audi R8, delivered home in a short notice after I had an accident, within a day from first contact the car was here. Car is in absolute showroom condition in and out, I've had many rentals in my life, this is a completely different league all around. I will be back for sure as it's a car enthusiast wonderland.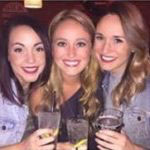 Stephanie
Toronto
What an amazing experience!! I surprised my boyfriend with the 30 min. test drive for his birthday, and he still has not wiped the smile off of his face even hours after the drive ended! He is already talking about coming back for the 3 hour tour! Our guide was more than accommodating, and very helpful! Definitely recommend.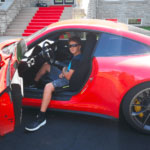 Alicia
Milton
I surprised my son with the 6 hour tour and it was phenomenal! The route was beautiful & fun and the communication during the tour made for stress-free driving. My son was on cloud 9 and did not stop talking the whole trip. Highlight of the summer we will both remember for a long time. The lunch was delicious & overall a perfect day!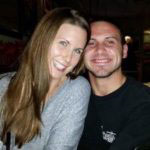 David
Oakville
GTA Exotics track day has become an annual tradition for my brother and I, as well as our kids. It's always a fun day of hanging out with cool cars and experiencing a race track behind the wheel of a machine of our dreams. Friendly, professional staff keep us coming back annually. Highly recommend!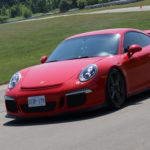 Shachar
Ajax
This was an awesome experience, I highly recommend it to any car enthusiast or racing fan. There is no better way to go around the Track than in one of these super cars! The instructors were great and helped me go faster than I ever thought I could. I drove Porsche GT3 and can't wait to go back and try more cars.