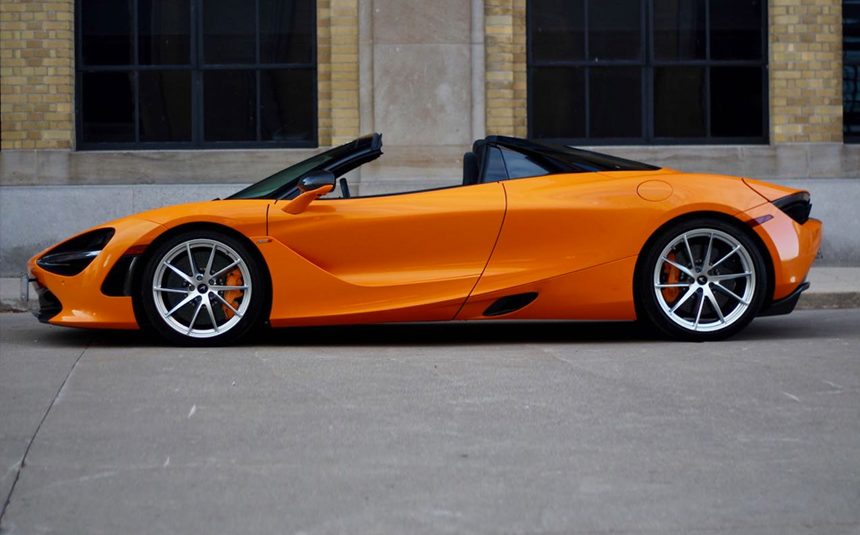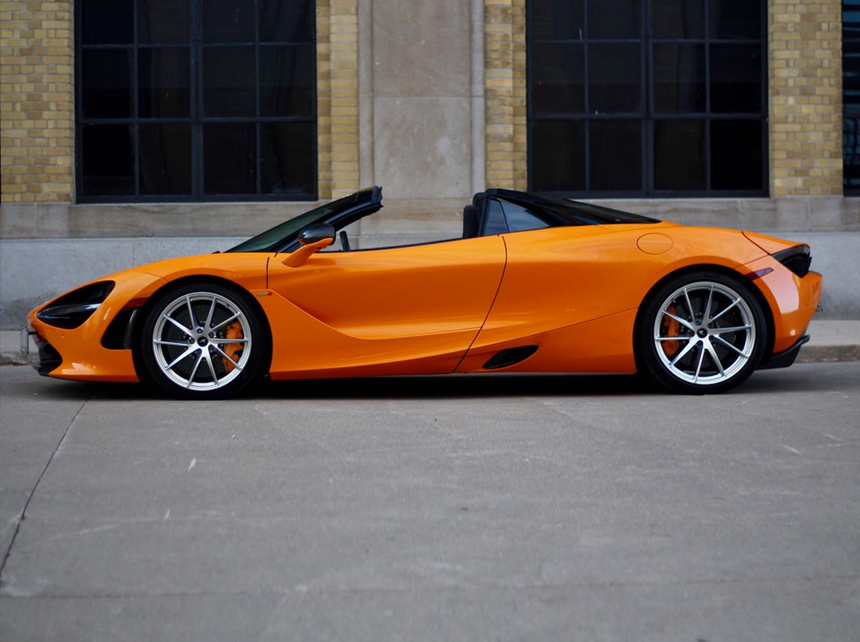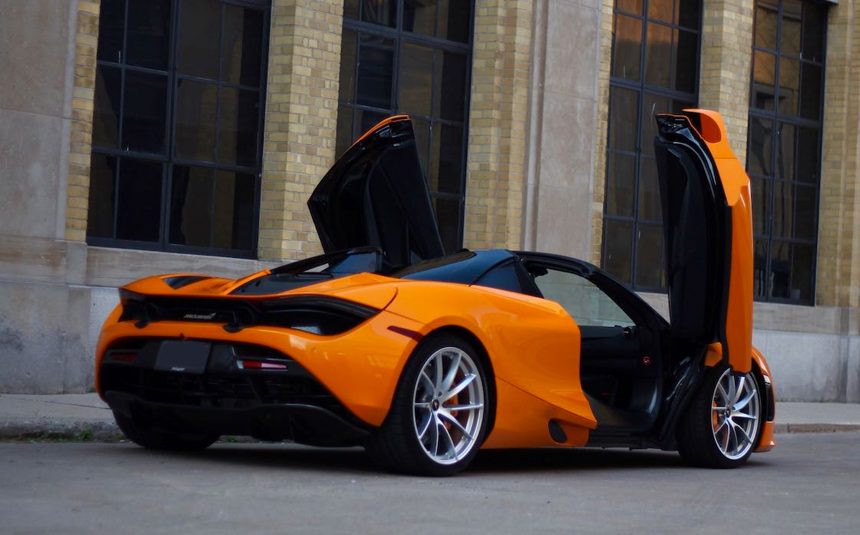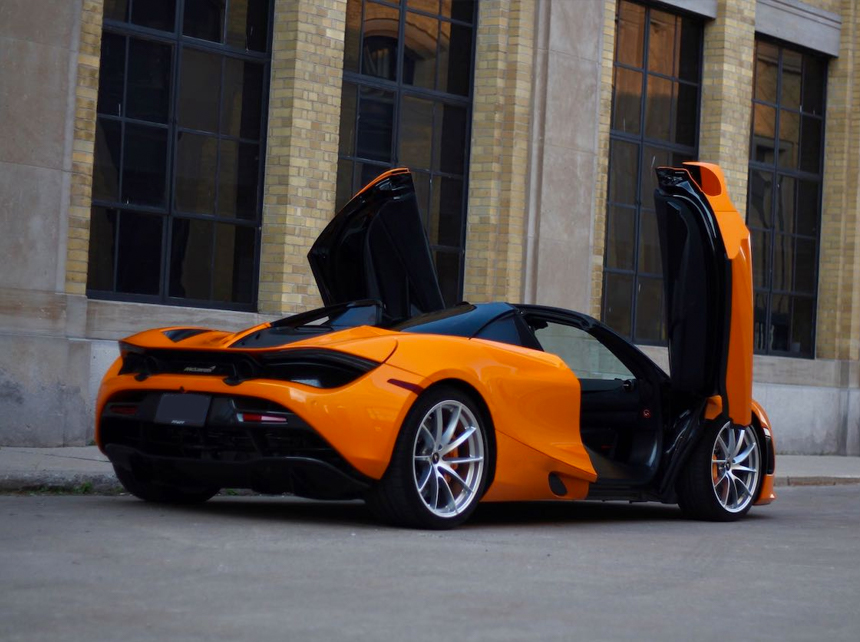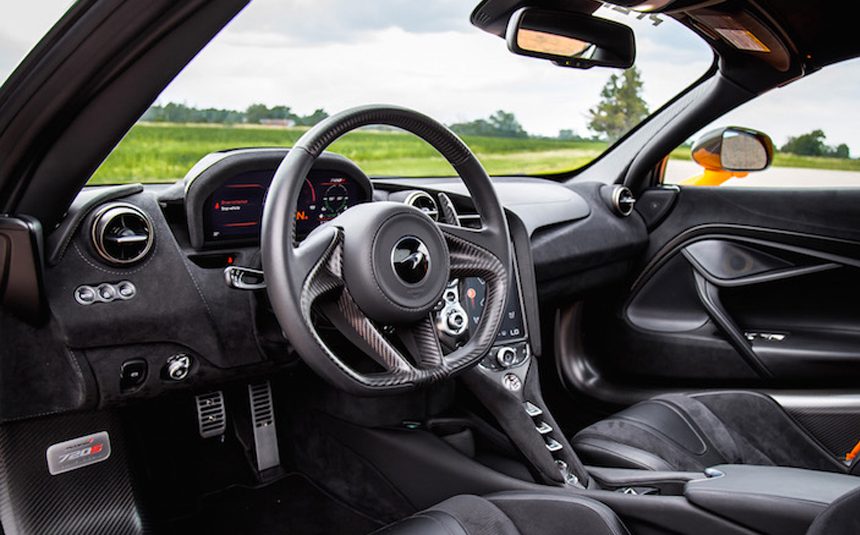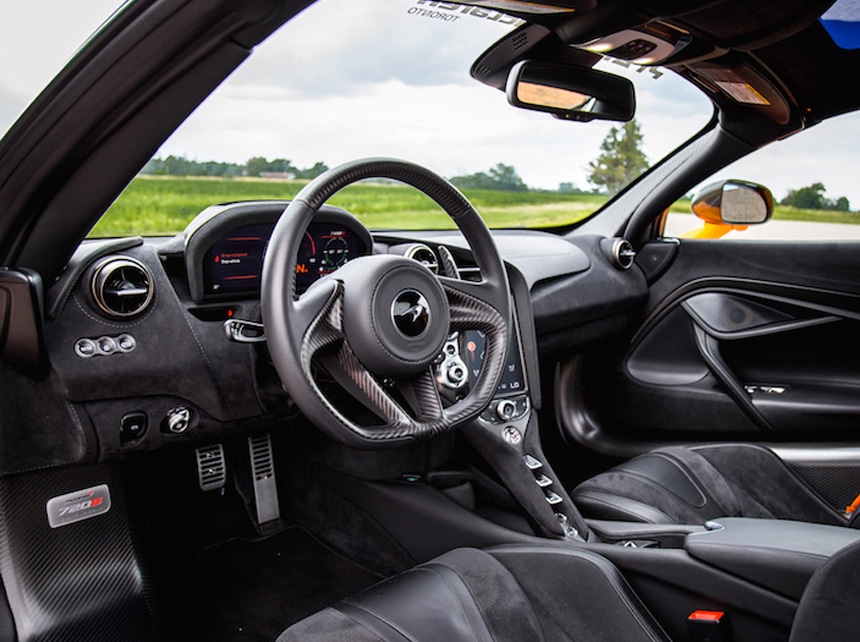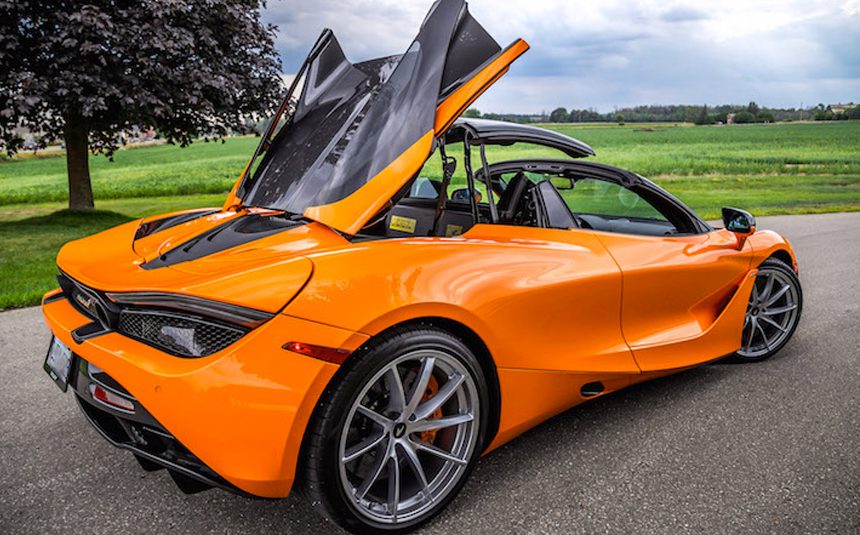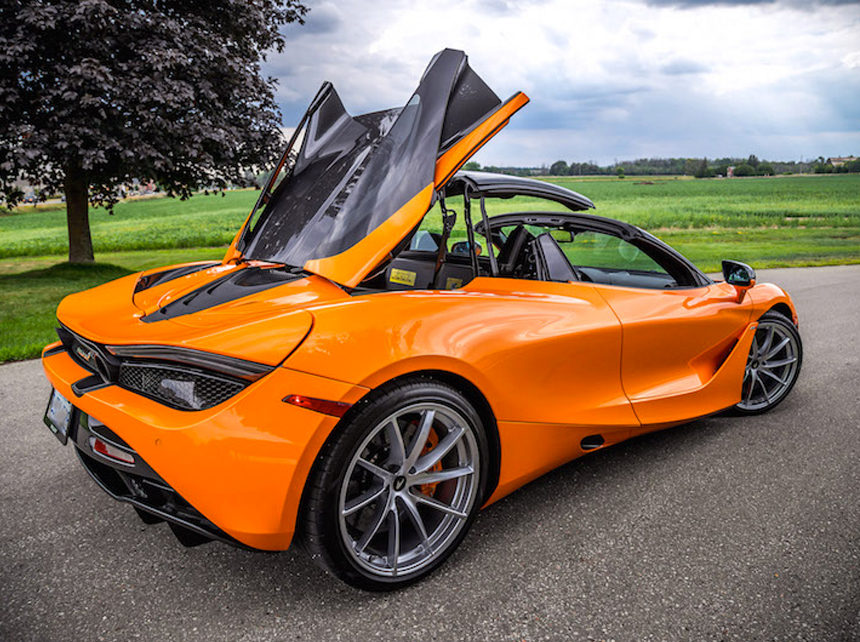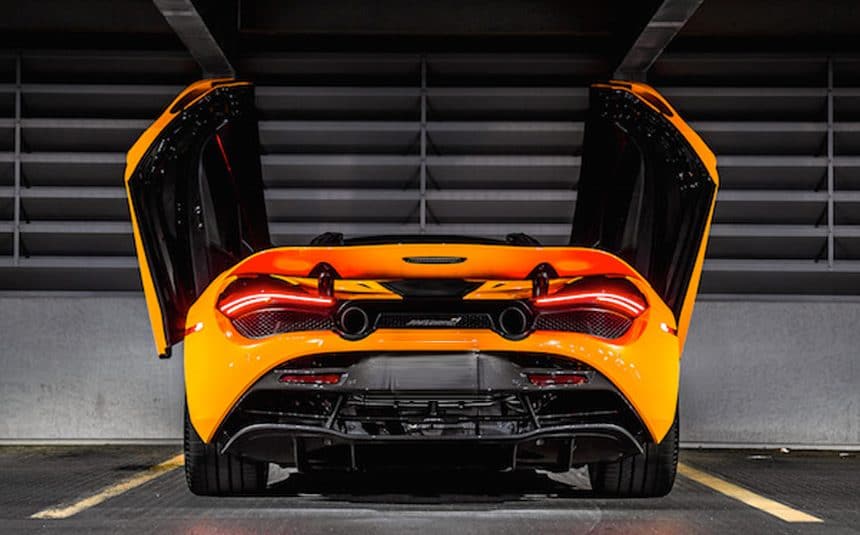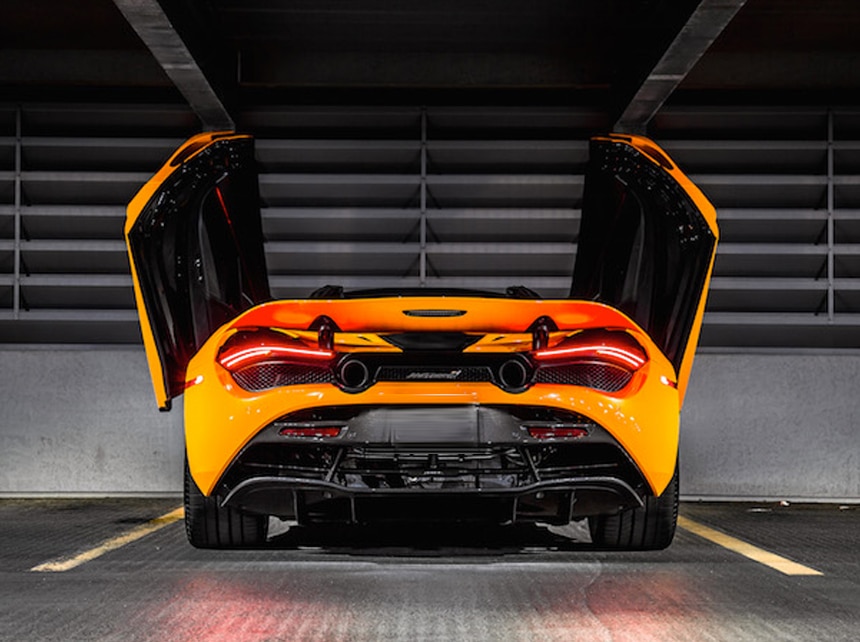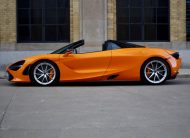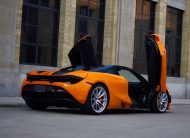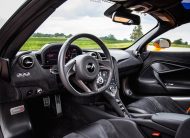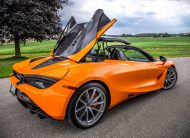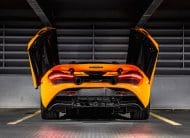 Rental Requirements
General Information
Availability: Daily & Multi-Day Rental
Age Requirement: 23 & older (additional fees may apply for drivers under the age of 25)
License Requirement: Full G or any foreign country Driver's license
Pick-up Location(s): Mississauga (150 km/day incl.) or Hamilton (200 km/day incl.)
Pick up time: 9:00 a.m.
Drop off time: 8:30 a.m.
Additional KM: $3.99/km
Mandatory Insurance: $199.00/day
Refundable Security Deposit: $10,000
Accepted Payment Methods: VISA, MasterCard, AMEX, Debit, Cash
To rent this McLaren 720S please at (647) 880-5916.
The contours of the 720S Spider are distinctly McLaren, yet the details are boldly different. Our designers took inspiration from the Great White Shark, a beautifully sleek yet brutally efficient hunting machine. The resulting design for the 720S Spider is exquisite form following ingenious function. The smooth flow of the exterior lines manipulates onrushing air to reduce drag and cool the engine. Slim pillars on the teardrop-shaped cabin allow for the extraordinary glass canopy that floods the interior with daylight and offers unrivalled visibility.
The majestic opening of the doors is one of the most alluring design features of the 720S Spider. Like a geometric work of art, the twin-hinged dihedral doors sweep forwards and up, to make entering and exiting effortless and elegant.