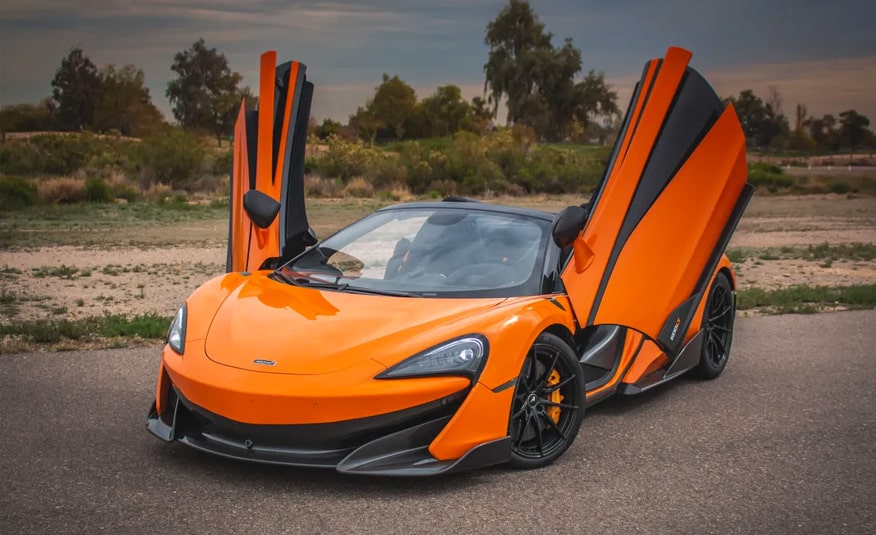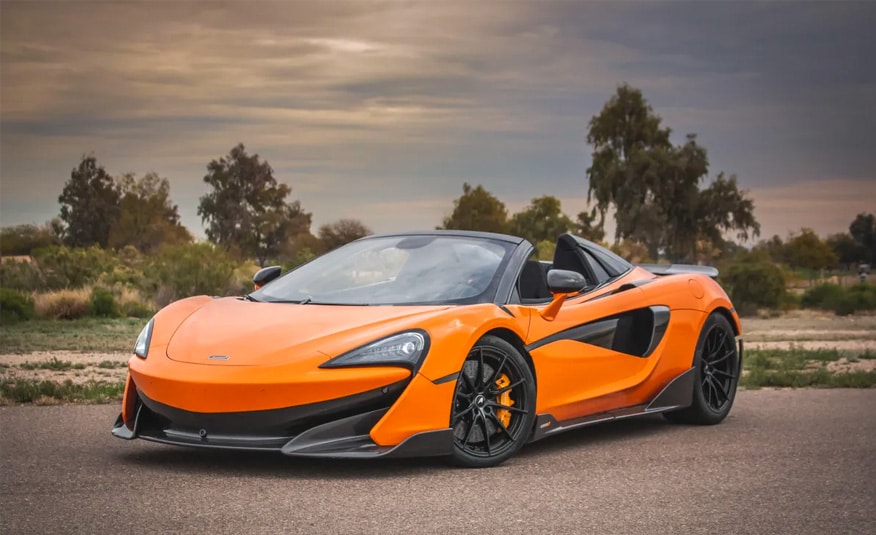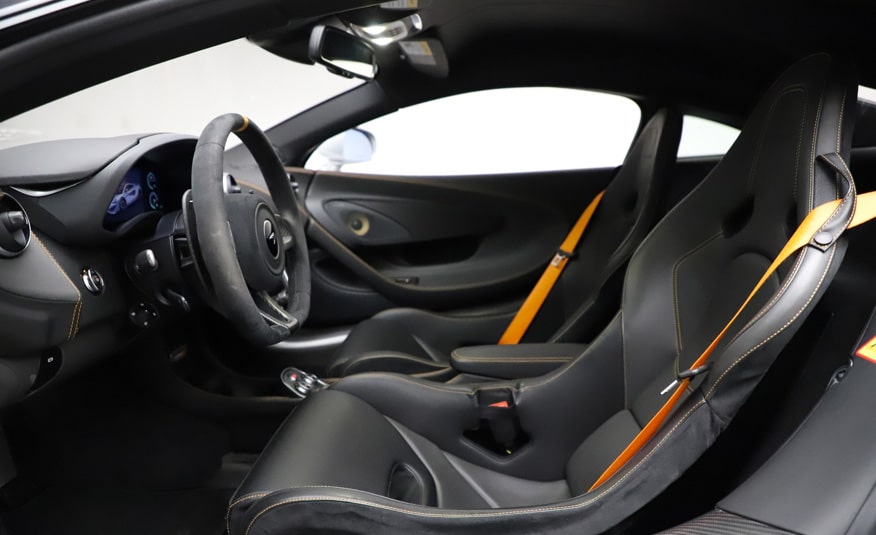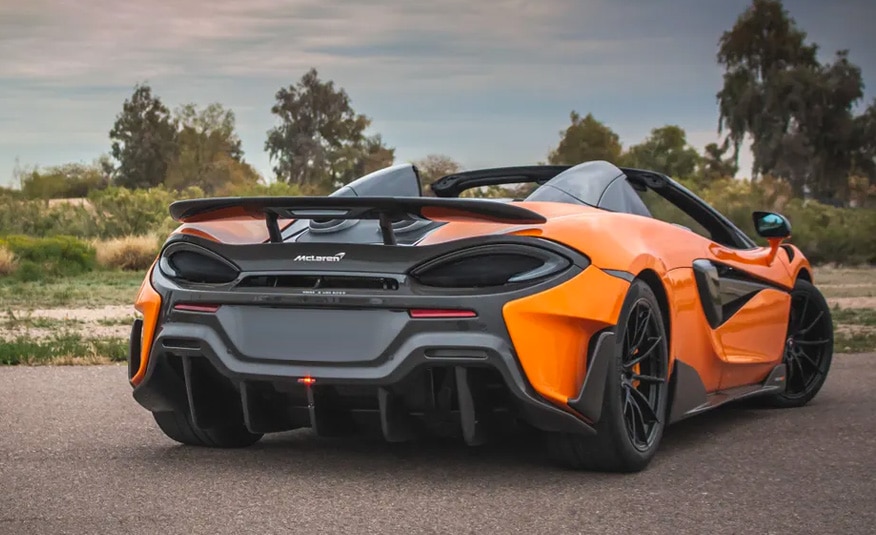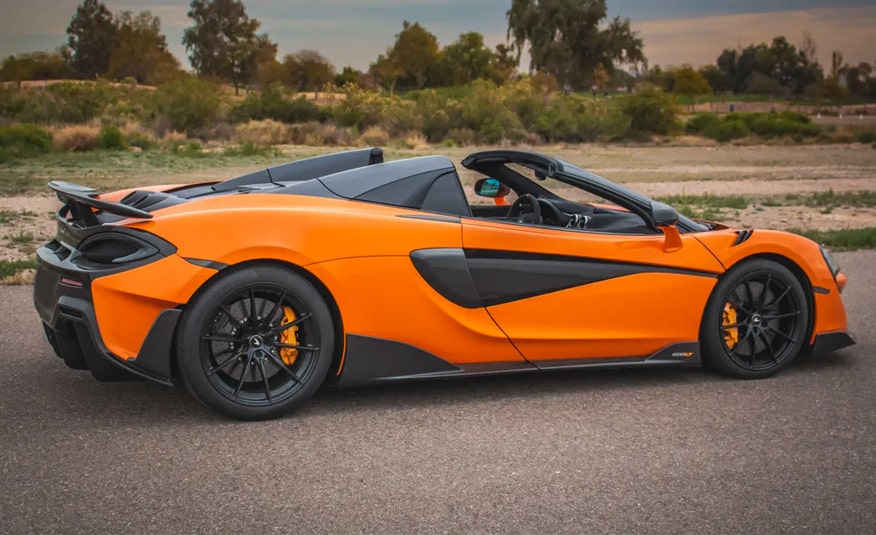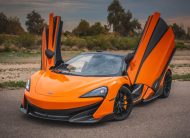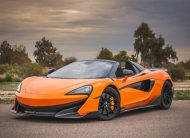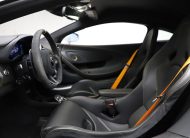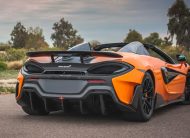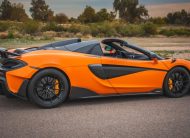 Rental Requirements
General Information
Availability: Daily & Multi-Day Rental
Age Requirement: 23 & older (additional fees may apply for drivers under the age of 25)
License Requirement: Full G or any foreign country Driver's license
Pick-up Location(s): Mississauga (150 km/day incl.) or Hamilton (200 km/day incl.)
Pick up time: 9:00 a.m.
Drop off time: 8:30 a.m.
Additional KM: $2.99/km
Mandatory Insurance: $199.00/day
Refundable Security Deposit: $10,000
Accepted Payment Methods: VISA, MasterCard, AMEX, Debit, Cash
To rent this McLaren 600 LT Spider please at (647) 880-5916.
To be faster. Lighter. Nimbler. To provide undiluted feedback and encourage you to push. To the edge and even further. The new McLaren 600LT Spider takes this formidable mix and intensifies it – heightening every sensation. A fast and light convertible supercar. Vivid. Raw. Visceral… Unforgettable.
At the press of a button, the ultra-light retractable hard top roof vanishes beneath its tonneau cover. And puts the driver even closer to the mind bending McLaren Longtail Spider experience. At every compelling moment.
Just like every McLaren that has earned the LT name before, the McLaren 600LT Spider is aggressively aerodynamic and obsessively light. In fact, its unique carbon fibre MonoCell II chassis is so light and strong that no extra stiffening was needed to maintain the incredible levels of performance and agility.
From a family of rare, revered cars, here's something rarer still. A fast and light Spider supercar without compromise. That takes LT exhilaration and pushes it further. Welcome to the edge. Amplified.