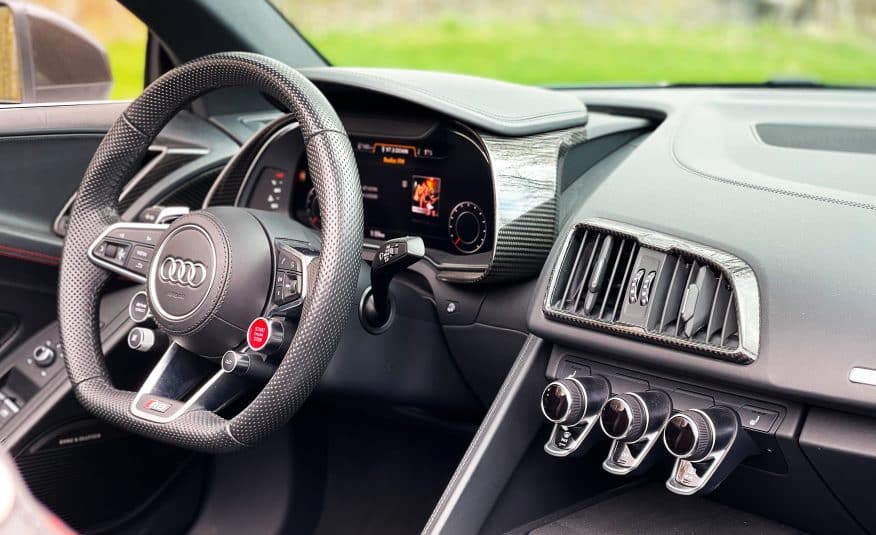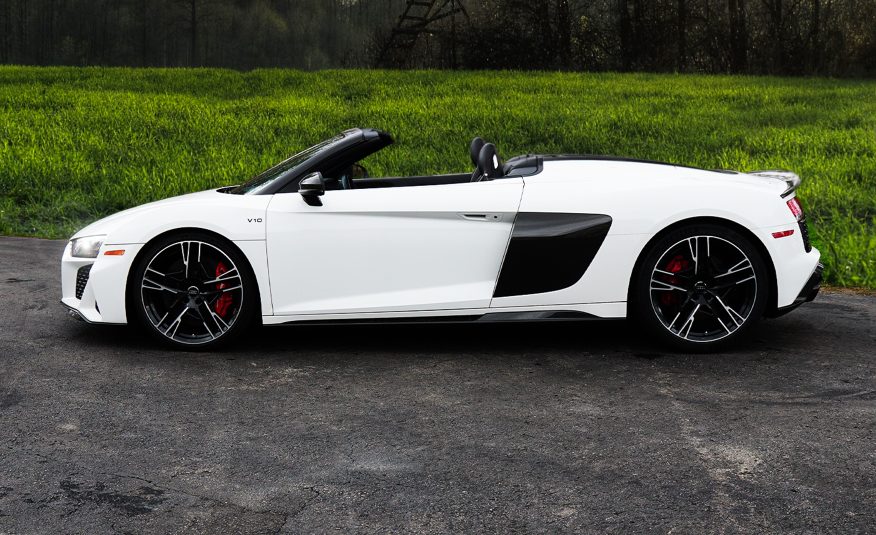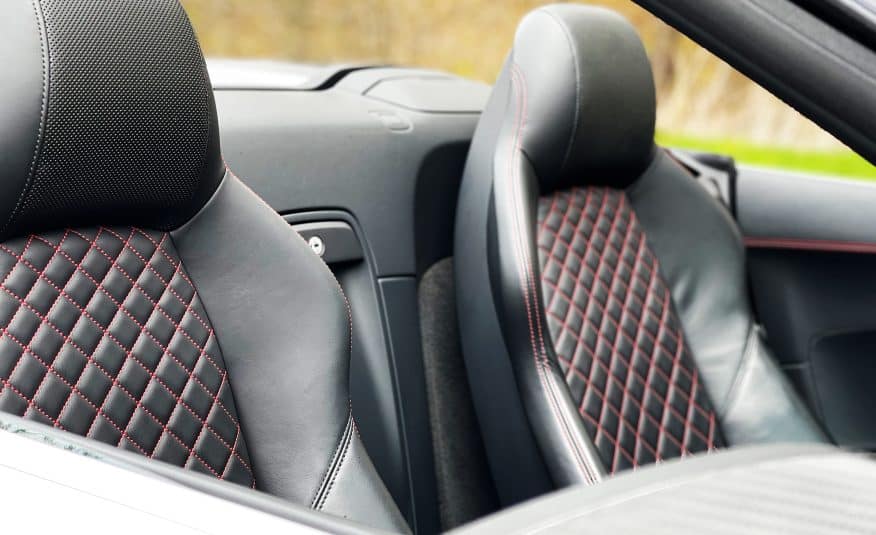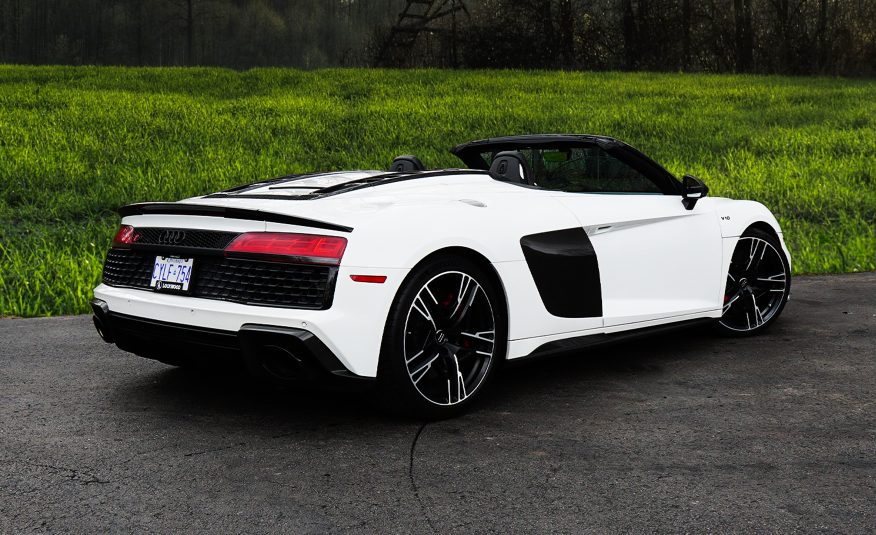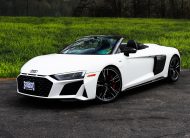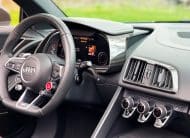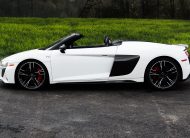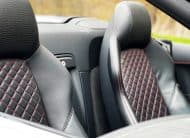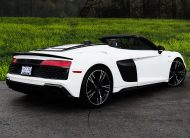 Rental Requirements
General Information
Availability: Daily & Multi-Day
Age Requirement: 23 & older (additional fees may apply for drivers under the age of 25)
License Requirement: Full G or any foreign country Driver's license
Pick-up Location(s): Mississauga (150 km/day incl.) or Hamilton (200 km/day incl.)
Pick up time: 9:00 a.m.
Drop off time: 8:30 a.m.
Additional KM: $2.99/km
Mandatory Insurance: $199.00/day
Refundable Security Deposit: $10,000
Accepted Payment Methods: VISA, MasterCard, AMEX, Debit, Cash
To rent this Audi R8 V10 Spyder please call (647) 880-5916.
The Audi R8 is a two-seat mid-engine exotic sports car available in V10 convertible (Spyder)
R8 features a 5.2-liter V10 making 610 horsepower and 413 pound-feet of torque. Cutting-edge performance remains the strongest suit of the new body style 2017 Audi R8. The car handles extremely well with a lot of grip thanks to its all-wheel-drive system and aggressive chassis tuning. Its acceleration is impressive with 0-60 time at 3.2 seconds.