IMPORTANT INFORMATION FOR YOUR
TRACK DAY EXPERIENCE
Thank you for booking a Track Day Experience with GTA Exotics. Please review some important information below for your experience:
ARRIVING AT THE TRACK
You must arrive 30 Minutes prior to your scheduled time to complete your registration and discovery laps. For your convenience, the discovery vehicle is running continuously throughout the day.
If you fail to arrive on time, you may have to forfeit your time slot for a later time or switch into a different vehicle if a later time is unavailable. Please expect to spend a total of 1-2 hours at the racetrack from the moment you arrive until you finish your driving session.
At the time of registration you will have the opportunity to purchase additional laps, add a photo or video package, and/or personalized car coaching to your existing booking.
COVID-19 PROTOCOLS
Your safety and the safety of our staff is our top priority during your experience – the following health and safety measures will be in place during this weekend's Track Day Experience:
– Following the latest Government regulations issued for outdoor recreational sporting events no spectators will be permitted. Only  registered drivers will be allowed into an indoor registration center and pits  area.
– Practice physical distancing and stay within your group whenever possible.
– Discovery Laps will be available only for registered drivers spaced out in the vehicle to ensure safe social distancing.
– Wash and/or sanitize your hands prior to entering any vehicles. (Washrooms are located inside the registration center). Hand sanitizers are available throughout the property.
– Face masks are mandatory while inside the indoor registration center. Face masks and one-time-use gloves are recommended, but not mandatory inside the vehicles. (Complimentary face masks are available at registration desk).
– All vehicles will be disinfected and sanitized between each driving session.
– Instructor's will wear a face mask while inside the vehicle.
WHAT TO BRING
Valid Driver's License

Comfortable footwear for driving – flip flops / high heels are not permitted.

Please be ready to show an email confirmation of your booking at registration.

If you purchased your experience from a third-party website including Groupon, WagJag, TravelZoo – any outstanding taxes are due during registration on the day of your event.
REMINDER
All packages are sold based on a 1.5km distance (1 lap = 1.5km). If on the day of your experience we use a 3km track configuration, your final number of laps will be adjusted accordingly. For example, 4 Laps on a 1.5km track would be reduced to 2 Laps on a 3km track.
Your Track Day Experience will happen rain or shine, unless it is deemed unsafe to drive on a racetrack. In the event of a cancellation due to inclement weather, an email and/or text message will be sent out 24 hours prior to the event, and an alternative date will be offered at no additional cost.
Booking cancellations made less than 14 days prior to your Track Day Experience are subject to a $75.00 re-scheduling fee. To avoid a re-booking fee, your reservation can always be transferred to a friend/family member free of charge. No refunds available.
We look forward to welcoming you to the track! Should you have any questions or concerns please do no hesitate to contact us at your earliest convenience.
– GTA Exotics | Track Day Experience
WHAT OUR HAPPY CLIENTS SAY ABOUT US
Our Testimonials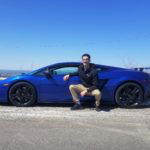 Ray
Toronto
Coming from Luxury Hospitality Management, my expectations are always high. However, at GTA Exotics I was blown away by level of service. GTA Exotics are not only flexible with any reasonable requests, they're extremely accommodating. I've personally reviewed other Exotic Car companies, however, none comes close to GTA Exotics.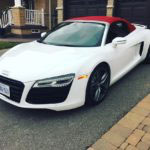 Saar
Richmond Hill
What an amazing service! Renting currently Audi R8, delivered home in a short notice after I had an accident, within a day from first contact the car was here. Car is in absolute showroom condition in and out, I've had many rentals in my life, this is a completely different league all around. I will be back for sure as it's a car enthusiast wonderland.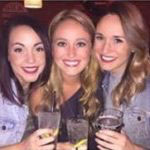 Stephanie
Toronto
What an amazing experience!! I surprised my boyfriend with the 30 min. test drive for his birthday, and he still has not wiped the smile off of his face even hours after the drive ended! He is already talking about coming back for the 3 hour tour! Our guide was more than accommodating, and very helpful! Definitely recommend.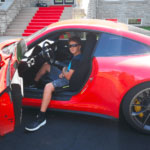 Alicia
Milton
I surprised my son with the 6 hour tour and it was phenomenal! The route was beautiful & fun and the communication during the tour made for stress-free driving. My son was on cloud 9 and did not stop talking the whole trip. Highlight of the summer we will both remember for a long time. The lunch was delicious & overall a perfect day!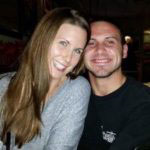 David
Oakville
GTA Exotics track day has become an annual tradition for my brother and I, as well as our kids. It's always a fun day of hanging out with cool cars and experiencing a race track behind the wheel of a machine of our dreams. Friendly, professional staff keep us coming back annually. Highly recommend!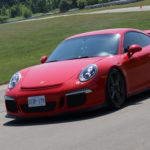 Shachar
Ajax
This was an awesome experience, I highly recommend it to any car enthusiast or racing fan. There is no better way to go around the Track than in one of these super cars! The instructors were great and helped me go faster than I ever thought I could. I drove Porsche GT3 and can't wait to go back and try more cars.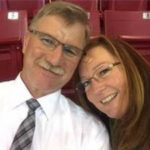 Robert
Kitchener
Exhilarating, wow! A chance to drive an exotic, was amazing! My drive was a gift from my wife. What a gift to get! The car was amazing. Seeing the car is really exciting. Realizing you're actually going to drive it, incredible! You can take as many pictures as you like, but sitting in the drivers seat with the engine running, indescribable joy.