Package Description
1 Lap = 1.5km
Treat yourself or someone special to a truly amazing GTA Exotics Track Day Experience and realize the dream of driving an Exotic Car, Supercar, and/or Hypercar on a real racetrack accompanied by a professional instructor!

All our Track Day Experience packages include two (2) Discovery Laps as a passenger in an SUV/Van. While on your Discovery Laps, you will have the opportunity to get familiar with the racetrack layout and learn valuable driving techniques. Additional personalized, one-on-one car coaching is available for purchase.

Pricing is based on a 1.5km track distance (1 Lap = 1.5km). When a 3km track is used, the number of laps will be reduced accordingly.

MULTIPLE CAR PACKAGE
Can be used by one (1) driver or be shared amongst multiple drivers – with multiple drivers, each driver gets one (1) Exotic Car with ten (10) laps. For example, a 40 Lap Multiple Car Package allows four (4) drivers to drive ten (10) laps each.

NOTE: You must select different models for each car when booking a Multiple Car Package.
Racetracks & Track Layouts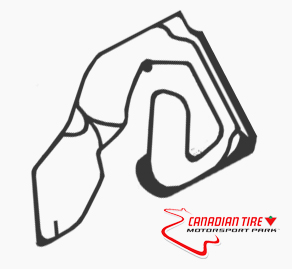 CANADIAN TIRE MOTORSPORT PARK
3233 CONCESSION RD 10, BOWMANVILLE, ON L1C 3K6
Canada's leading automotive & racing facility - race on the 3.0km Driver Development Track for our experiences.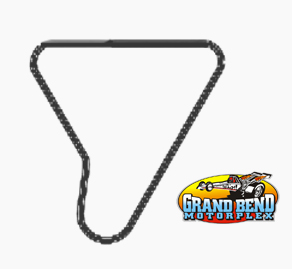 GRAND BEND MOTORPLEX
70292 GRAND BEND LINE, GRAND BEND, ON N0M 1T0
A popular racetrack in Canada's best tourist beach town - race on the 1.5km Technical Track for our experiences.
Select Track Day Package
1 Lap = 1.5km
Your Gift Certificate Includes: One (1) driver to drive one (1) Exotic Car or one (1) Supercar or one (1) Hypercar.
---
EXOTIC CAR PACKAGE (Starting at $169.00)

Mercedes
AMG GTR

Nissan
GT-R

Acura
NSX

Audi
R8 V10

Lamborghini
Gallardo

Corvette
C8 Z51
SUPERCAR PACKAGE (Starting at $245.00)

Porsche
911 GT3 RS

Ferrari
458 Spider

Lamborghini
Huracan

Ferrari
488 GTB

McLaren
570S
HYPERCAR PACKAGE (Starting at $345.00)

Lamborghini
Super Trofeo

Ferrari
F8 Tributo

Lamborghini
Aventador
MULTIPLE CAR PACKAGE (Starting at $679.00)
Drive up to seven (7) cars in one Track Day Experience - can be shared with multiple drivers! Laps are based on the cars you select:

Receive 10 Laps
for each Exotic Car
you select.
Receive 6 Laps
for each Supercar
you select.
Receive 4 Laps
for each Hypercar
you select.
MUSCLE CAR PACKAGE (Starting at $79.00)
*Muscle Cars may vary on day of experience.

Ford
Mustang

Police Car
Dodge Charger