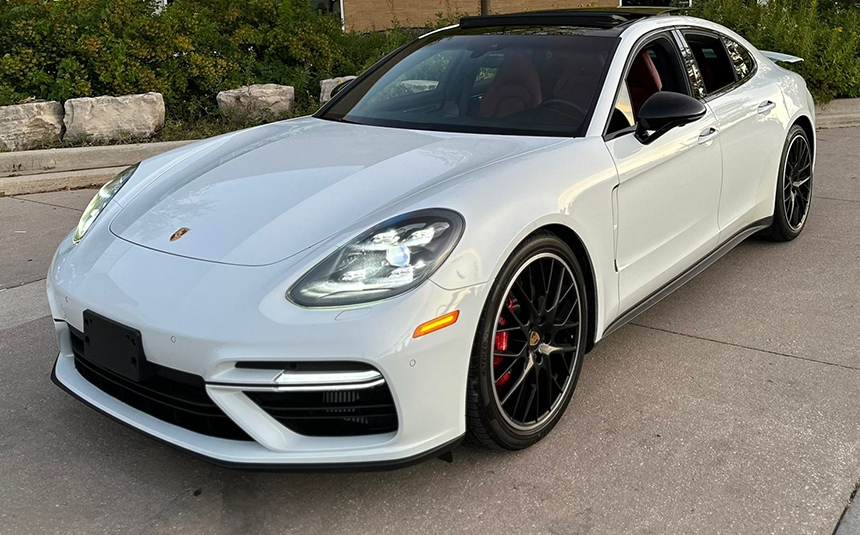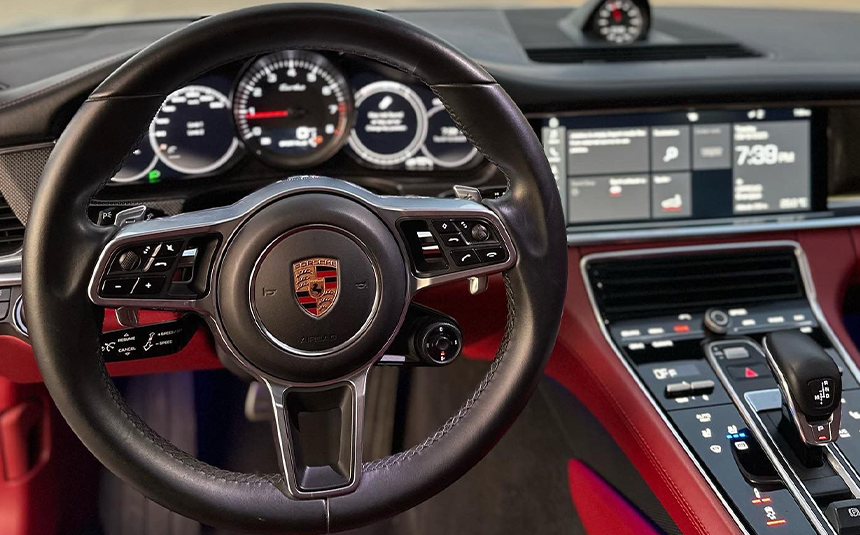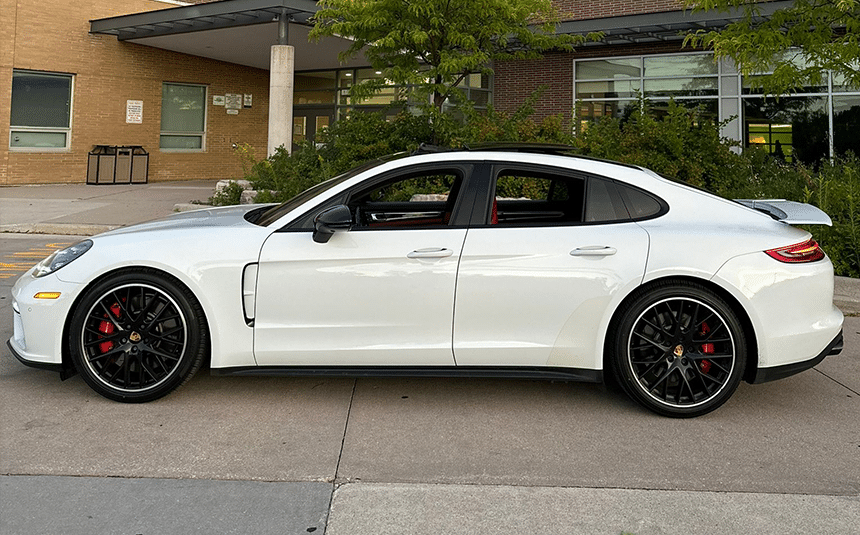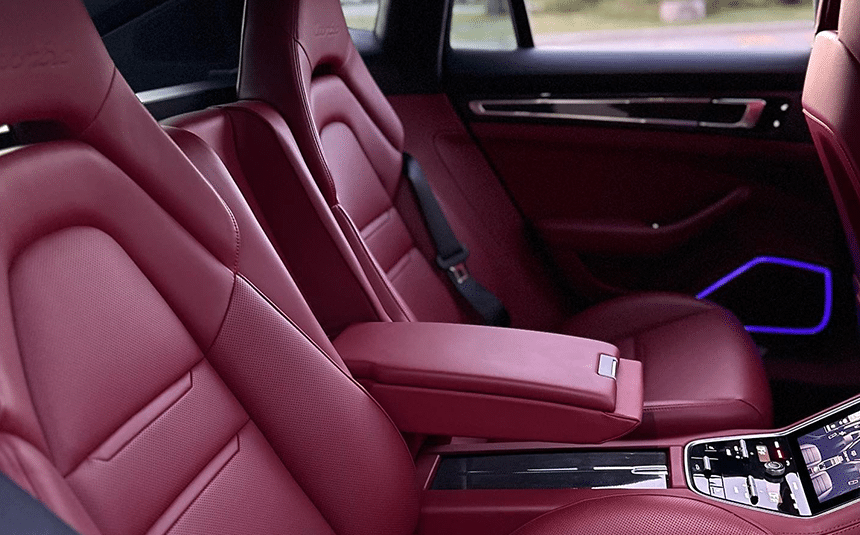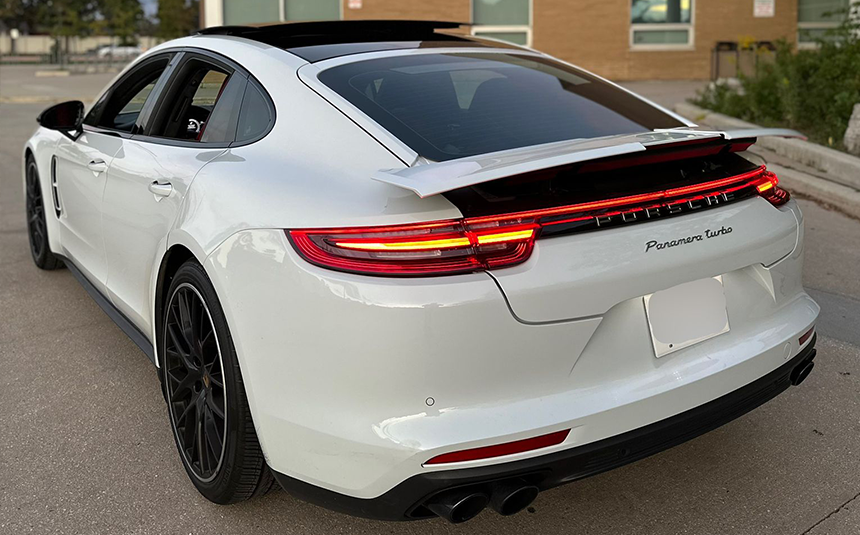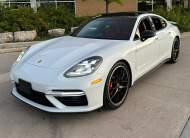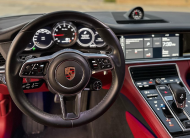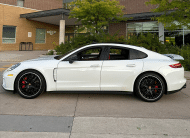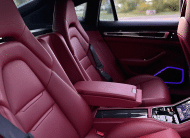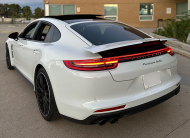 Rental Requirements
General Information
Availability: Daily & Multi-Day
Age Requirement: 23 & older (additional fees may apply for drivers under the age of 25)
License Requirement: Full G or any foreign country Driver's license
Pick-up Location(s): Mississauga (150km/day incl.) or Hamilton (200km/day incl.)
Pick up time: 9:00 a.m.
Drop off time: 8:30 a.m.
Additional KM: $1.99/km
Mandatory Insurance: $99.00/day
Refundable Security Deposit: $7,000
Accepted Payment Methods: VISA, MasterCard, AMEX, Debit, Cash
To rent this Porsche Panamera Turbo please call us at (647) 880-5916.
The 2021 Porsche Panamera Turbo is a high-performance luxury sports sedan that combines breathtaking power with exquisite craftsmanship, offering a thrilling driving experience wrapped in a sophisticated package. As part of Porsche's renowned Panamera lineup, the Turbo trim stands out as a true powerhouse, delivering impressive performance and advanced technology.
Under the hood, the 2021 Panamera Turbo boasts a potent 4.0-liter twin-turbocharged V8 engine, capable of producing a staggering 620 horsepower and 604 lb-ft of torque. This powerplant is mated to an eight-speed dual-clutch PDK automatic transmission, which provides lightning-fast gear changes and seamless power delivery to all four wheels through Porsche's advanced all-wheel drive system. The result is an astonishing 0-60 mph acceleration time of just 3.1 seconds, showcasing the Panamera Turbo's sports car DNA.
The 2021 Porsche Panamera Turbo is an exceptional sports sedan that offers the perfect blend of luxury, performance, and cutting-edge technology. With its breathtaking power, elegant design, and meticulous attention to detail, it stands as a testament to Porsche's commitment to delivering high-performance vehicles that excel in both form and function. Whether you're seeking exhilarating drives on the open road or a refined daily commute, the Panamera Turbo is a standout choice in the world of luxury sports sedans.