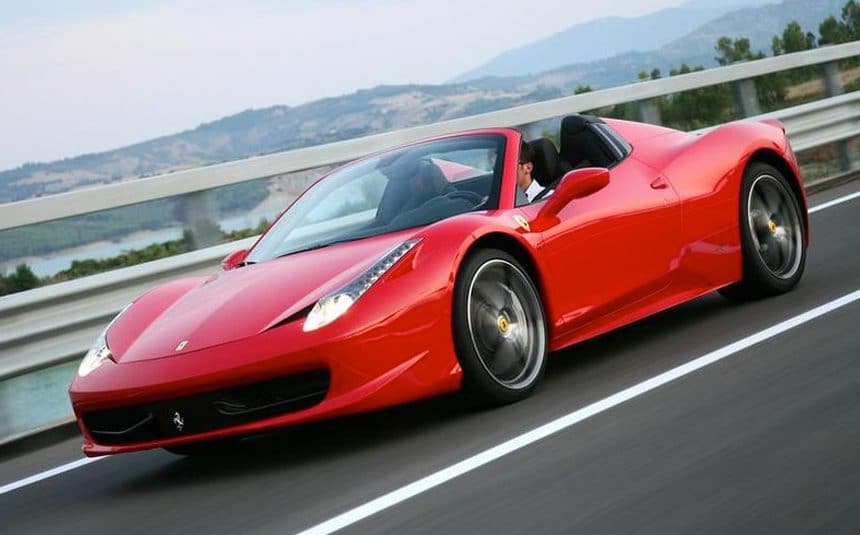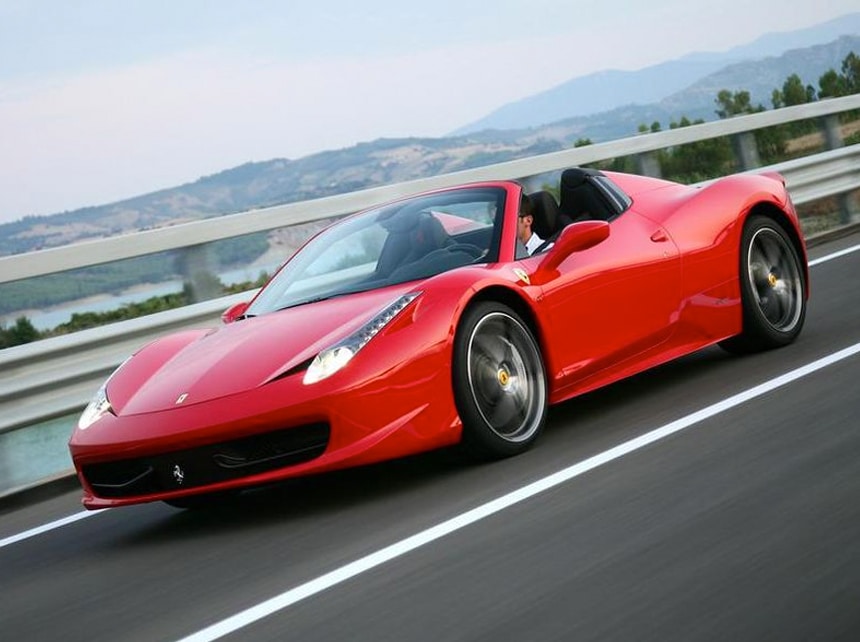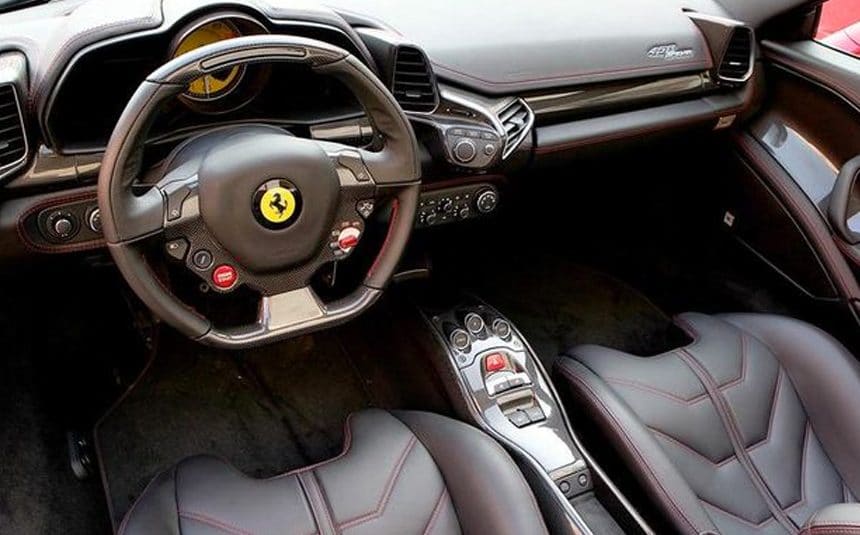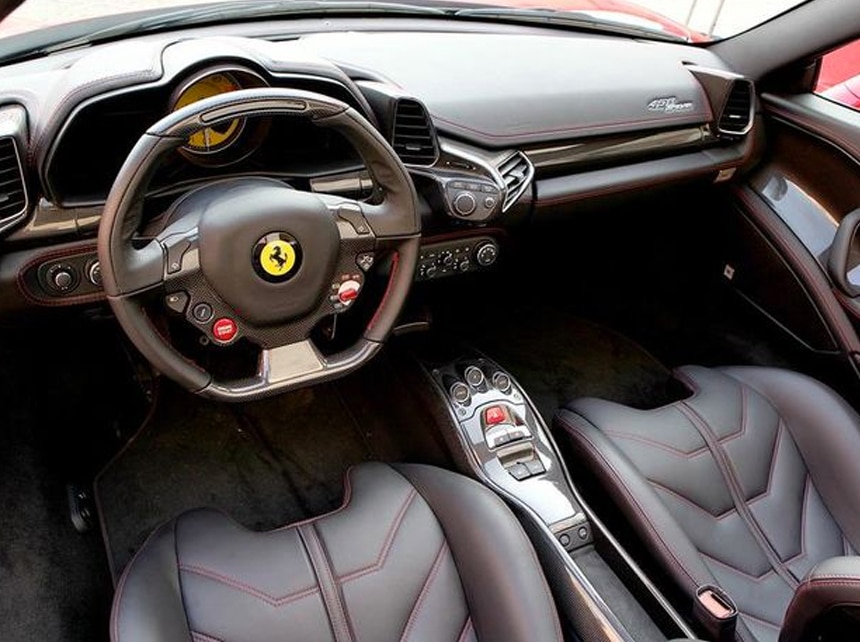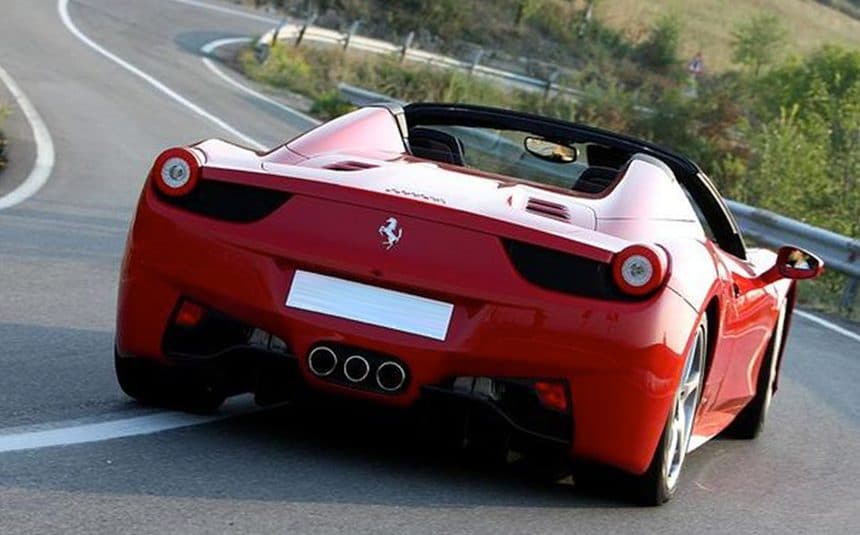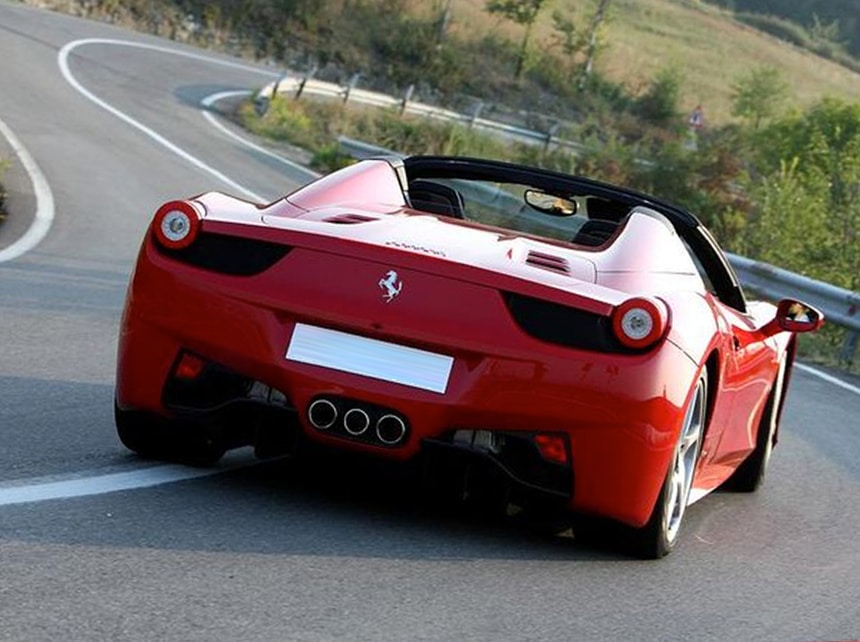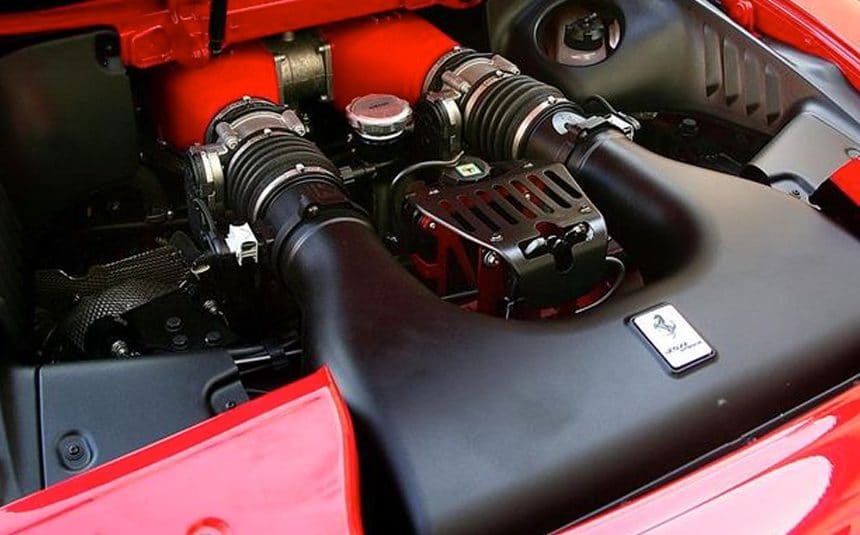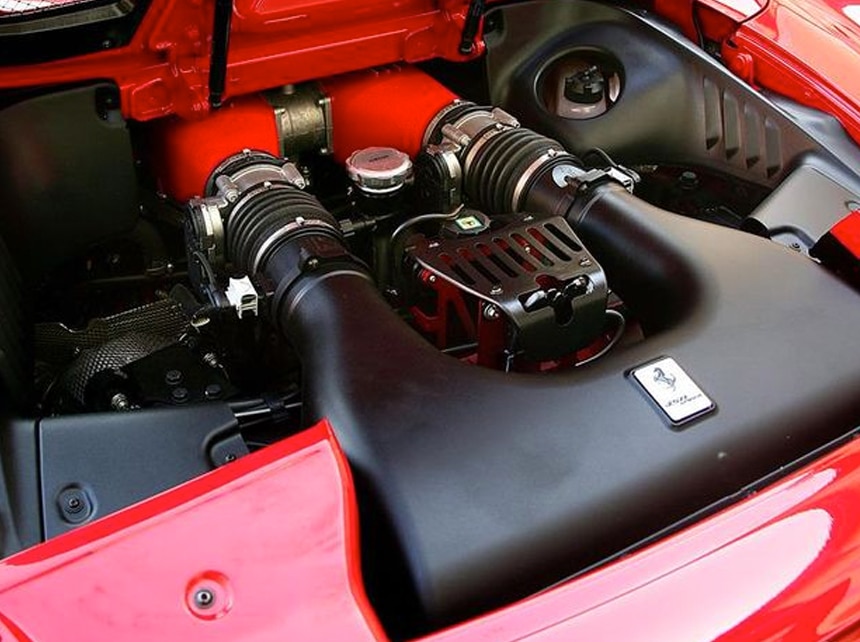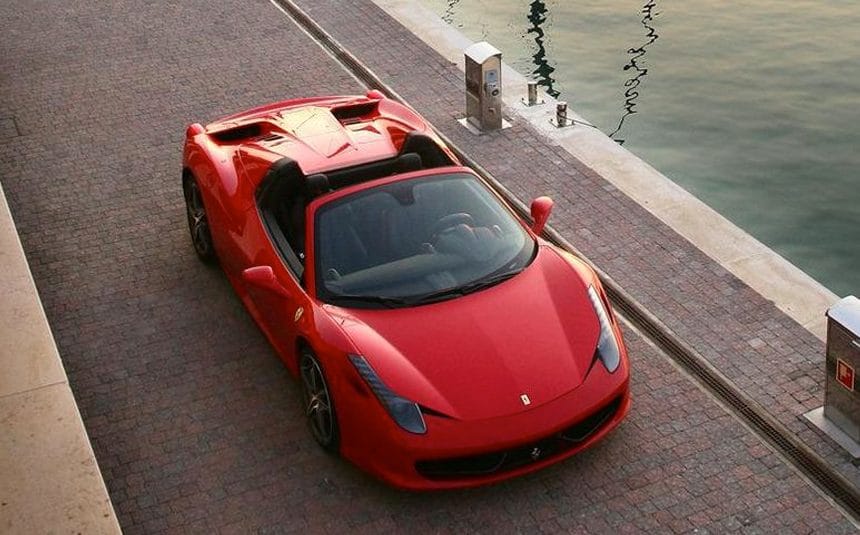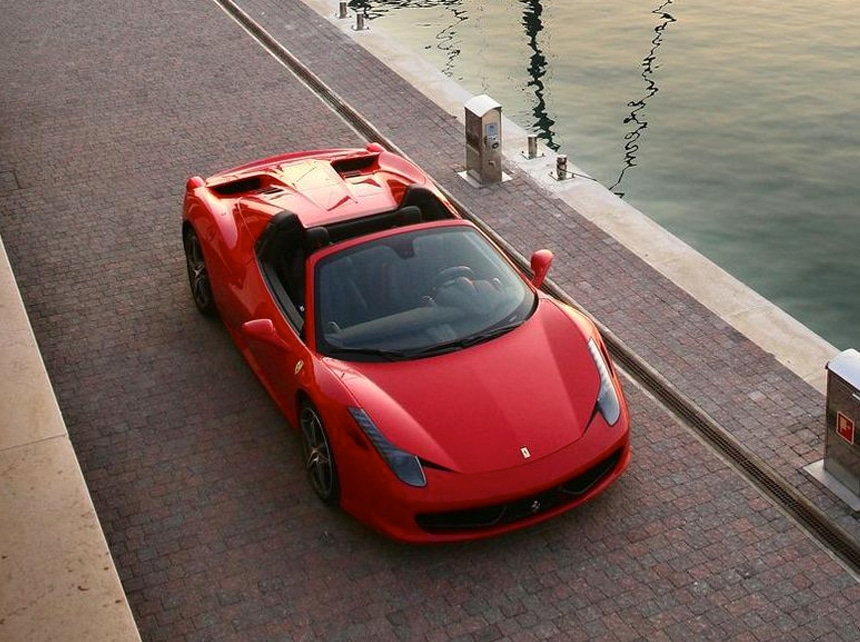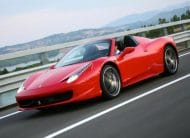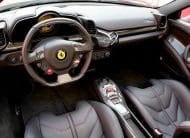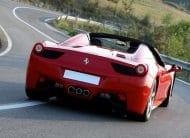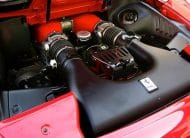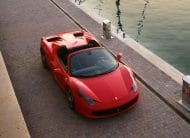 Rental Requirements
General Information
Availability: Daily & Multi-Day
Age Requirement: 23 & older (additional fees may apply for drivers under the age of 25)
License Requirement: Full G or any foreign country Driver's license
Pick-up Location(s): Mississauga (150 km/day incl.) or Hamilton (200 km/day incl.)
Pick up time: 9:00 a.m.
Drop off time: 8:30 a.m.
Additional KM: $2.99/km
Mandatory Insurance: $199.00/day
Refundable Security Deposit: $10,000
Accepted Payment Methods: VISA, MasterCard, AMEX, Debit, Cash
To book this Ferrari 458 Italia Spider please call (647) 880-5916.
The 458 Spider was introduced at the 2011 Frankfurt Motor Show. This convertible variant of the 458 Italia features an aluminium retractable hardtop which, according to Ferrari, weighs 25 kilograms (55 lb) less than a soft roof such as the one found on the Ferrari F430 Spider, and requires 14 seconds for operation. The engine cover has been redesigned to accommodate the retractable roof system. It has the same 0–100 km/h (62 mph) acceleration time as the coupé but has a lower top speed of 320 km/h (199 mph) due to the added weight.
The 458 is powered by a 4,497 cc (4.5 L; 274.4 cu in) engine of the "Ferrari/Maserati" F136 V8 family, generating a power output of 570 PS (419 kW; 562 hp) at 9,000 rpm (redline) and 540 N⋅m (398 lb⋅ft) of torque at 6,000 rpm with 80% torque available at 3,250 rpm. The engine features direct fuel injection, which is a first for Ferrari mid-engine setups in its road cars.